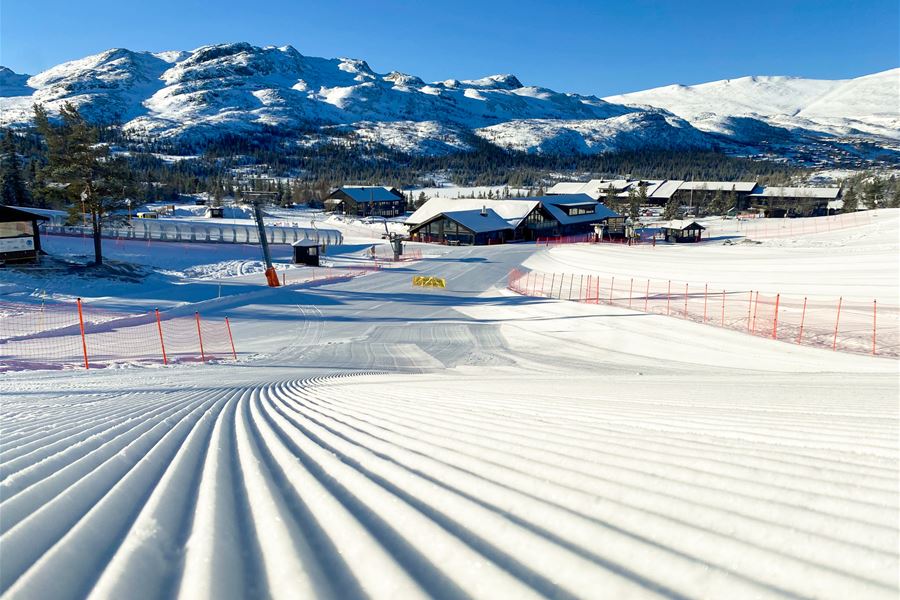 2 nights at Gaustablikk Fjellresort incl. breakfast and 3-course dinner + 1 day skipass
Gausta is a winter wonderland and what could better than combining a ski holiday with good food and drinks?Stay 2 nights at Gaustablikk Fjellresort and enjoy a discounted offer of accommodation incl. halfboard + 1 day skipass.As a guest at Gaustablikk Fjellresort you have access to the wellness area including swimming pool, jacuzzi and sauna (Floating saunas can be booked separately).Day 1: Arrival and 3-course dinner in our Restaurant BjørkDay 2: Breakfast buffet + 1 day skipass + 3-course
Gausta is a winter wonderland and what could better than combining a ski holiday with good food and drinks?
Stay 2 nights at Gaustablikk Fjellresort and enjoy a discounted offer of accommodation incl. halfboard + 1 day skipass.
As a guest at Gaustablikk Fjellresort you have access to the wellness area including swimming pool, jacuzzi and sauna (Floating saunas can be booked separately).
Day 1: Arrival and 3-course dinner in our Restaurant Bjørk
Day 2: Breakfast buffet + 1 day skipass + 3-course dinner at Restaurant Bjørk
Day 3: Breakfast buffet and departure